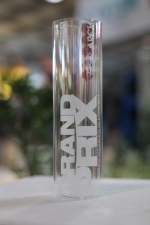 Presentation of the novelties in the building industry is an essential part of the FOR ARCH trade fair. As usual, the best of them will be awarded by expert jury of the GRAND PRIX competition.
Exhibits are evaluated on following criterias: technical parameters, progressive technology, original idea, high quality at an affordable price, material, ecological aspect, energy efficiency, market opportunities.
Presentation of the exhibits will take place the first day of the trade fair at the stands of exhibitors, the expert jury will choose the best ones and the winners will be announced and awarded at the social event of the trade fair that will be held on Wednesday, 19 September 2018, at the Congress Hall, PVA EXPO PRAGUE.
Reasons to take part in the GRAND PRIX competition:
Prestigious award - the winners will be awarded by diploma and award
Award ceremony within the social event of the FOR ARCH 2018 trade fair
Press release about the competition and winners will be distributed
Presentation of registered exhibits in the professional magazines within the media campaign of the trade fair
Presentation of registered exhibits in the trade fair catalogue
Presentation of registered exhibits on the webpage of the trade fair
Awarded exhibits will be published in the Final Report of FOR ARCH 2018
How to apply in the GRAND PRIX competition:
Fill in the application form and send it to dohnalova@abf.cz until 15 August 2018
Send us the photography and the documentation of registered exhibit/technology
Pay a registration fee CZK 2000 per 1 registered exhibit